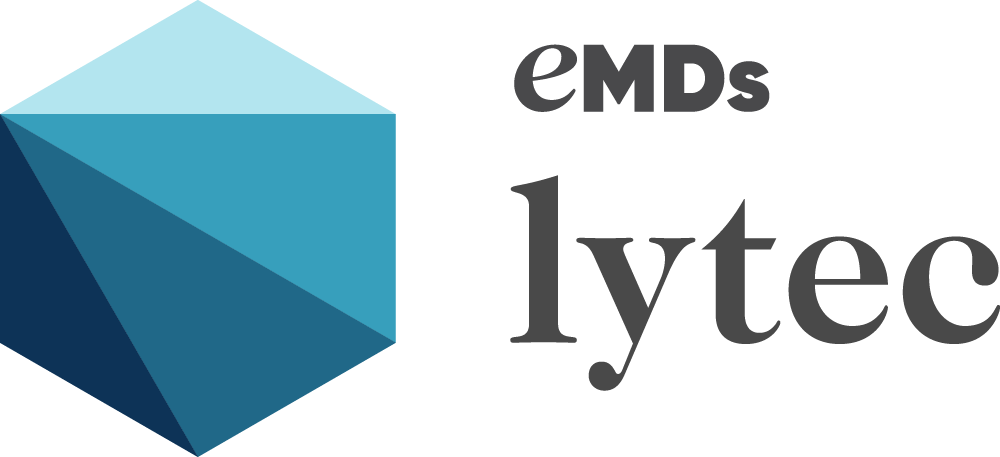 Lytec is a market-leading practice management system helping more than 30,000 practices improve cash flow and increase office productivity through automated scheduling, billing, and workflow management.
This practice management (PM) system from eMDs offers stability that thousands of users trust to run their practices and pay bills – and now it is better.  New technology and features, such as the mobile app and the A/R Tracking module, streamlines processes.  As a result, providers and office staff can accomplish more in less time.  From scheduling to billing to revenue management, Lytec has your practice covered.
New in Lytec 2021
OCR Scanning of Insurance Cards
Enhanced ICD-10 Search Tool
Create AR Tracker notes directly from Charges and Payments Screen
Assign AR Tracker Agent, Task and DUE Date from Charges and Payments Screen
Custom Color Coding in Patient Lookup Grids
EHR Interface with eMDs Aprima
New in Lytec 2020
Duplex Scanning Capability
Timely Filing and Appointment Date Filters in AR Tracker
Patient Balance Field on Custom Appointment Schedule (displayed and printed)
Additional Patient Connect Filters and Enhancements
Missing Data Parameters on Charge Entry Messaging
Mobile App Enhancements
New in Lytec 2019
Customizable Timely Filing Calculator
Move Credit Workflow to Eliminate Manual Tasks
Patient Email Connect with 27 Filters
Customizable Appointment Schedule Views and Printing
A/R Tracker Refresh Button
Advanced Duplicate Patient Record Marching
Patient Copay in Transaction Grid
Single View Hold Codes
New in Lytec 2018
Customizable Charge Entry Rules
Expanded Mobile Functionality
New in Lytec 2017
A/R Tracking Tool
Integration with AutoRemind patient reminder system
Need an EMR?  We offer Lytec integrated EMR solutions.
For more information or a demonstration, call MAR Solutions today at 800-499-7027, or email info@MARSolutions.com.