Lytec is a market-leading practice management system helping more than 30,000 practices improve cash flow and increase office productivity through automated scheduling, billing, and workflow management.
The Lytec practice management (PM) system from eMDs offers stability that thousands of users trust to run their practices and pay bills – only now Lytec is better. New technology makes the application fast and easy-to-use, so office staff can accomplish more in less time. From scheduling to billing to revenue management, Lytec has your practice covered.
Lytec Mobile with Patient Intake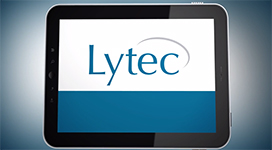 For more information or a demonstration of Lytec PM, call MAR Solutions today at 800-499-7027, or email info@MARSolutions.com.